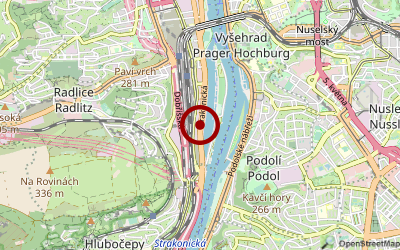 Geopend van - geopend tot: 18.April bis 03.Oktober
Vergelijkende prijs: 35,00 Euro ( Preis pro Übernachtung für PKW, Wohnwagen und 2 Erwachsene und ein Kind in der Hauptsaison inkl. Nebenkosten )
Oproepen (afgelopen 30 dagen): 23
Beschrijving:
Camping Klanovice is a new campsite, well maintained, with modern facilities including 2 large swimming pools. Situated next to Prague's biggest forest, in peace and quiet, within the borders of one of Europe's most famous cities. Excellent and cheap public transport from the entrance to the old town. Just perfect to discover the magic of Prague & Bohemia.
Omgeving:
Local Sites of Interest : historical centre of Prague 15 km Podebrady (bath town) 40 km Kutna Hora, Unesco city 40 km Nearby Excursions : Klanovice forest, biggest forest in Prague 500 m Local track to Cerny Most 500 m Vltava cycle track 25 km
Aankomst:
Prague ring road, exit Bechovice towards Kolin route 12 to Ujezd nad Lesy. Turn left at crossroads towards Klánovice, about 3 km and take the last street on the right towards Slechtitelska. Campsite reception will be on your right side.
Afmetingen
Oppervlakte: 20000 ha brutto
Aantal plaatsen: 50