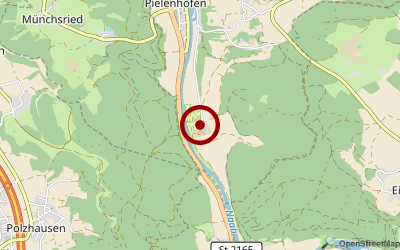 Geopend van - geopend tot: 01.Januar bis 31.Dezember
Vergelijkende prijs: 38,00 Euro ( Preis pro Übernachtung für PKW, Wohnwagen und 2 Erwachsene und ein Kind in der Hauptsaison inkl. Nebenkosten )
Oproepen (afgelopen 30 dagen): 58
Beschrijving:
Camping Naabtal-Pielenhofen is one of the most beautiful campsites in Eastern Bavaria. It lies directly on the Naab river, surrounded by meadows and forests.

The approx. 6 ha large campsite, open all year round, is considered to be particularly family-friendly.


Omgeving:
Our campsite is very popular as a starting point for excursions to the sights of the Danube Valley and the Bavarian Forest. Trips to the old Roman town of Regensburg, the Hall of Liberation near Kelheim, Valhalla in Donaustauf, Wolfsegg Castle, stalactite cave near Velburg or to the Jagdfalkenhof in Riedenburg can be undertaken from here. The five-river cycle path leads directly past the campsite and invites you to take a bicycle tour. The site is conveniently located for canoe tours on the rivers Naab, Vils, Lauterach, Regen, Laaber and Danube.
Afmetingen
Oppervlakte: 6 ha brutto
Aantal plaatsen: 270