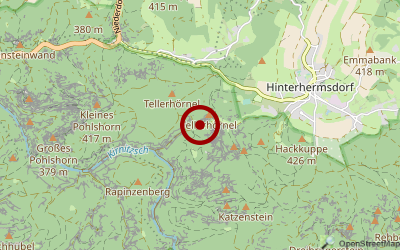 Geopend van - geopend tot: 01.Januar bis 31.Dezember
Vergelijkende prijs: 22,00 Euro ( Preis pro Übernachtung für PKW, Wohnwagen und 2 Erwachsene und ein Kind in der Hauptsaison inkl. Nebenkosten )
Oproepen (afgelopen 30 dagen): 20
Beschrijving:
The site is located directly at the edge of the forest.
Small, quiet and family-run site in the national park "Saxon Switzerland". Pitches shady or sunny terraced with electricity. Campers spend the night on a fruit meadow. There is a playground, barbecue and campfire area and a table tennis table. Baker service, kiosk, bicycle rental.
Omgeving:
perfect starting point for hiking, cycling and climbing tours in the Elbe Sandstone Mountains and the National Park " Saxon Switzerland. " Due to the well signposted hiking trails, sufficient routes are possible for everyone. A must is the boat trip in the Kirnitzschtalklamm and the ascent of the Weifbergturm. Excursions by car to the surrounding sights.
Afmetingen
Oppervlakte: 1 ha brutto
Aantal plaatsen: 30