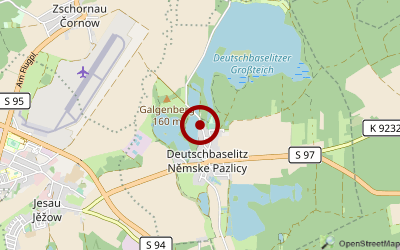 Geopend van - geopend tot: 01.April bis 31.Oktober
Oproepen (afgelopen 30 dagen): 45
Beschrijving:
Welcome to the website of the Deutschbaselitz campsite.

Enjoy your camping holiday - we give our BEST and are happy to spoil you.

Relaxation and stress-free holidays next to the Deutschbaselitzer Seeufer.

The Deutschbaselitz campsite is located in the middle of the forest and borders on the Lusatian pond landscape. It is an ideal starting point for excursions.
Omgeving:
Experience pure nature The campsite offers a lot of comfort and plenty of variety. It is characterised by its very quiet Michwald terrain, which is flat and sometimes slightly undulating. At the same time, it is very conveniently situated and yet in the countryside! It is only about 20 km away from the exit Kamenz (A4). It is an ideal starting point for excursions * To the Hutberg * to Dresden * to the monastery Panschwitz-Kuckau * to Bautzen * to Saxon Switzerland * To the dinosaur park * to the open-cast mining museum * to the Lusatian Lakes
Afmetingen
Oppervlakte: 10 ha brutto
Aantal plaatsen: ?