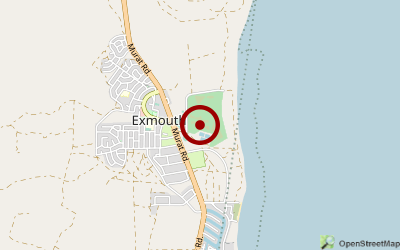 Geopend van - geopend tot: 01.Januar bis 01.Januar
Vergelijkende prijs: 39,00 Euro ( Preis pro Übernachtung für PKW, Wohnwagen und 2 Erwachsene und ein Kind in der Hauptsaison inkl. Nebenkosten )
Oproepen (afgelopen 30 dagen): 7
Beschrijving:
Situated within the beautiful coastal town of Exmouth, Exmouth Cape Holiday Park is the adventurer's home away from home – with quality accommodation and guest facilities to suit all travellers.

A range of accommodation including family cabins, chalets, powered caravan sites, backpackers and camp facilities await you. All you have to do is rest and recharge your batteries poolside, ready for the next days touring of Western Australia's magnificent north.

Explore the deep or the spectacular coastline, swim, dive, walk, hike, - whatever it takes - then come and relax with our friendly staff at Exmouth Cape Holiday Park, your own sanctuary within this rugged and remote wonderland. As with all quality Aspen Parks, Exmouth Cape Holiday Park has something for everyone.
Omgeving:
When at Exmouth Cape Holiday Park there is alot to see and do in the area, including swim with whalesharks and mantarays, sea kayaking, Vlaming Head Lighthouse, Ningaloo Marine Park, Cape Range National Park safari tours, scuba diving and reef snorkelling, turtle sanctuary, deep sea fishing tours, whale watching and eco-tours.
Aankomst:
Exmouth Cape Holiday Park is located 1268 kilometres north of Perth - approx. 15 hours drive. You can get to Exmouth by Car, Bus, Plane. The drive from Perth to Exmouth along Australia's Coral Coast region will astound you with pristine beaches, exotic marine life, national reserves and the bluest ocean you'll see anywhere in the world. Swim with whalesharks, meet the dolphins of Monkey Mia and take in the unique rock formations of the Pinnacles. Name a water sport and it's here – from world class windsurfing at Geraldton to Ningaloo diving that rivals the Great Barrier Reef.
Afmetingen
Oppervlakte: ? ha brutto
Aantal plaatsen: ?