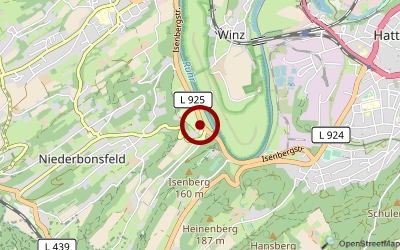 Geopend van - geopend tot: 01.Januar bis 31.Dezember
Oproepen (afgelopen 30 dagen): 42
Beschrijving:
Forget the daily grind,
spend a pleasant time in the midst of beautiful nature on our year-round open camping and mobile home site in beautiful Hattingen, directly on the Ruhr.
Omgeving:
The recreational opportunities in the middle of this Ruhr idyll are almost inexhaustible. Friends of water sports can fish and paddle here. An extensive network of the most beautiful hiking and biking trails through woods and meadows is right on the doorstep. Excursions to the Kemnade reservoir or Baldeney lake are tempting. Despite the quiet location, there are good connections to the cities of Bochum, Witten and Essen (each about 15-20 minutes away by car). The surrounding area offers you numerous possibilities for leisure, recreation, sports and culture. On our homepage we have extensive information ready for you. We look forward to your visit!
Afmetingen
Oppervlakte: 105000 ha brutto
Aantal plaatsen: ?