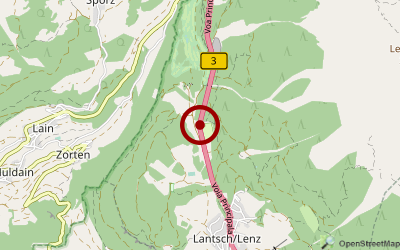 Geopend van - geopend tot: 30.November bis 30.November
Vergelijkende prijs: 42,30 Euro ( Preis pro Übernachtung für PKW, Wohnwagen und 2 Erwachsene und ein Kind in der Hauptsaison inkl. Nebenkosten )
Oproepen (afgelopen 30 dagen): 16
Beschrijving:
Camping St.Cassian is situated all year round at the foot of the Lenzerhorn at 1425m above sea level, surrounded by mountain pines, spruces and larches, in the middle of the Lenzerheide/Valbella holiday region in Graubünden, Switzerland. Thanks to its quiet and ideal location in the holiday region, the campsite offers a wide range of sports, games and recreational opportunities in summer and winter.

Summer:
St. Cassian, the gateway to Parc Ela. Countless hiking and biking trails lead you directly from the campsite through an intact alpine mountain landscape, which belongs to the largest Swiss nature park.
The nearby Heidsee lake is also an enticing place to take a cooling dip in the fresh water.

Winter:
In winter you have an almost inexhaustible choice of winter sports and recreational opportunities:
Within a radius of only 3 km there are 34 modern railway facilities, of which more than two thirds are snow-covered. The region has 5 ski and cross-country skiing schools, more than 50 km of cross-country trails with access directly at the campsite, as well as 6 ice fields and curling links. Enjoy one of the romantic horse-drawn sleigh rides for two. Take a leisurely stroll on prepared hiking trails or walk with snowshoes through the wonderful winter landscape.
Afmetingen
Oppervlakte: 3 ha brutto
Aantal plaatsen: 45