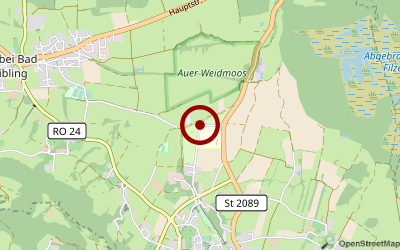 Geopend van - geopend tot: 01.Januar bis 31.Dezember
Vergelijkende prijs: 28,00 Euro ( Preis pro Übernachtung für PKW, Wohnwagen und 2 Erwachsene und ein Kind in der Hauptsaison inkl. Nebenkosten )
Oproepen (afgelopen 30 dagen): 102
Beschrijving:
Our 4 star camping facilities are located in a parkland of trees situated at the base of the Wendelstein.If families or guests young at heart, everybody finds his place to feel good with us.
... and this expects you in TENDA- Land:

- solar heated swimming pool and a pool for toddlers
-modern washing and bathing facilities of the highest quality and ultra- modern with baby bath, changing pad and hanicapped accessible sanitary room
- 6 children´s playgrounds
- youth room
- mini market and snackbar
-tennis court
- outdoor table tennis
- football field/ basketball field
- transit capacity
- disposal space station
- winter langlaufloipe from space

Also amusement belongs to TENDA- Camping- Park:
festivals, tourneys, artists evenings and amusement programmes in July and August offer a various holiday programme for everybody- nice holidays!

Omgeving:
The so- called "Bavarian- Merano", at the foot of the Wendelstein, the biggest ecological fruit- growing area in southern Germany, there you can find the comfortable 4 stars TENDA- Camping- Park. This region , at the foot of the Wendelstein is famous for her mild climate, the many sunhine hours in the year and the beautiful landscape. In spring (beginning May) the guest is welcomed with an indiscredible ocean of millions of white and rose- coloured fruit tree blooms- the best accommodation for the own flourishing of the comming holiday. Waling- tours, trips and bycicle tours around the Wendelstein let the time flow. Climb with Germany´s oldest tooth radbahn the Wendelstein and enjoy the panoramic view at the slide with the Wendelstein- cable car. Or you can explore the secrets of the "Urzeit-Erde"at the Feilnbacher moor at one of our excursions.Especially children get amazed in the nearby Urweltmuseum. The next golf course is only 6 kilometres away. Cycling fun for all earned classes is guaranteed. 150 km bicycle way are waiting to be explored- if comfortable in the flat or sporty hillwalks. The Chiemsee, the so- called "Bavarian Ocean" is only 35 km away and is achievable in 20 min. by car. There are many beaches and the shippings with the Chiemseedampfer is possible the whole year. Fun for the whole family is offered at the summer toboggan run in Oberaudorf. Also cultural few things are offered: highlights, like a visit to the Fraueninsel or the royal castle on Herrenchiemsee,concerts, fairy tale walks etc. as well as impressive Baroque churches. Balsam for body and soul is offered by the nearby Bad Feilnbacher Wellness provider with all kind of special comfortable offers.Ask for our special inforamtion! And of course there are always freh fruits from the nearby organic farms.
Aankomst:
between Munich and Salzburg: You can reach us on the car trailblazing A8 Munich- Salzburg(Exit 100) Bad Aibling/ Bad Feilnbach.Afer the exit ca. 2 km driving direction Bad Feilnbach. Short before the won of Bad Feilnbach right hand. The camping site is signposted.
Afmetingen
Oppervlakte: 14 ha brutto
Aantal plaatsen: 600