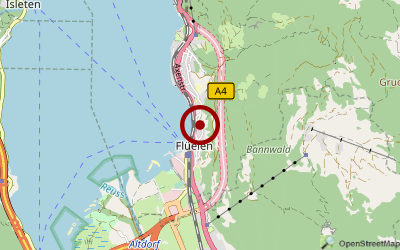 Geopend van - geopend tot: 01.Januar bis 01.Januar
Oproepen (afgelopen 30 dagen): 30
Beschrijving:
Welcome to Flüelen, on the southern shore of Lake Lucerne. With a magnificent panorama and lots of evening sun, Flüelen is a pleasant holiday resort, but also an ideal starting point for unforgettable excursions into the mountains or onto Lake Lucerne.

Fifteen minutes' walk from Flüelen railway station, we offer you the only campsite on the Swiss Path at the mouth of the Gruonbach. Interrupt your hike with us around the Lake of Uri and enjoy the wonderful view of the Urner mountains.

Mountains, wind and water - We have ideal conditions for windsurfing, SUP and kayaking.

Afmetingen
Oppervlakte: ? ha brutto
Aantal plaatsen: 15