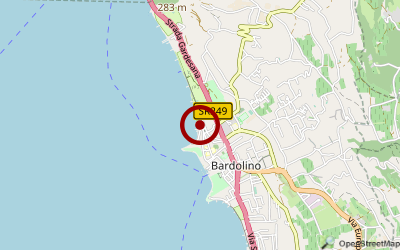 Geopend van - geopend tot: 28.März bis 25.Oktober
Oproepen (afgelopen 30 dagen): 45
Beschrijving:
San Nicolò campside is a green oasis situated directly at the shores of the Lake Garda and only at a few meters of distance from the historic town center of Bardolino.
The campside hosts a bar, minimarket, internet point, Wifi Lan Area, Camper Service, washing area and service for the disabled. Furthermore it offers direct access to a private beach and 3 wharfs where guests can relax in the sun or take a swim in the fresh waters of the lake.
It is possible to book new caravans for 4-6 persons, containing a kitchen, WC, showers and warm water. The quiet but central position, the small size and the relaxing atmosphere are highly appreciated by guests from all over the world.
You can relax in the sun, bike or walk in the stunning nature of the Gardalake or just watch an amazing sunrise on the private beach, contemplating the natural beauty of one of Italys' most amazing landscapes.
Afmetingen
Oppervlakte: 19000 ha brutto
Aantal plaatsen: 140


Jetzt Informationsmaterial downloaden